The Short Version
Hello I'm Jay Versluis, CEO and founder of WP Hosting, a boutique style managed WordPress hosting and support service. I have worked with Plesk since version 9 and am a qualified Parallels Automation Professional. In my spare time I like to develop iOS apps and WordPress plugins, if I'm not drawing on tablet devices or swimming in the ocean.

I blog about my coding journey at http://wpguru.co.uk and http://pinkstone.co.uk.
The Extended Version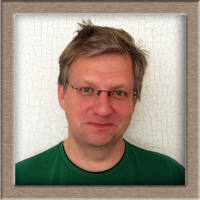 Hello, I'm Jay Versluis, creative hacker.
I joined the WordPress Revolution in the summer of 2008 with version 2.65 (Tyner). I had never seen anything like it before.
I fell in love with it almost immediately, started building countless sites for myself and my friends, and now they call me "The WP Guru". That's nice!
I've been online since 1996 when I bought my first Dr. Neuhaus Modem and a Compuserve account with 2MB of web space. Soon after in 1998 I registered my first domain. I had my head filled with early HTML and JavaScript to build my project, but to be really honest I'm a creative guy – I'm not a coder.
When I discovered WordPress it spoke to me on so many levels: ease of use, layout, creativity, price tag, expandability with plugins, the Open Source phenomenon and the rock stars that develop it. I could go on and on.
Back then I had a few static sites that were a nightmare to update – so they always fell behind and looked outdated. I also had plenty of ideas for other web projects but I shyed away from building those because of my past experiences and the amount of time and work it would require.
What I needed was something very simple, using a back-end interface that allowed me to update content if and when I saw fit – from any computer in the world. WordPress answered all my questions and more.
Then I started playing with Servers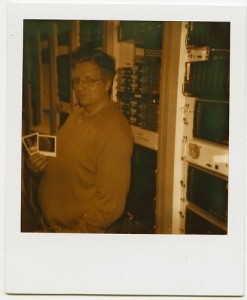 My exciting journey started with a single shared hosting package, then another one, then another one. It soon became clear to me that this was going to be rather expensive so I got myself a scary Virtual Server in late 2008.
With all my traffic combined, this underpowered VPS soon collapsed and crashed at least twice a day. The only way out was an even more expensive and even scarier Dedicated Server. I could only afford that by selling portions of it to other people who also wanted a website.
I keep learning all the time, and because it's happening on my own terms, I'm really enjoying it. There's always something new, something else, something I didn't know existed.
About this Website
When I started this site I used it as an online notepad to jot things down quickly so I wouldn't forget: WordPress intricacies, functionality, server issues, themes, plugins and anything that's related to running your site successfully using our favourite CMS.
I soon realised that WordPress needs a rich and rather complicated environment to live and breath in – so I quickly became consumed by all aspects of PHP, MySQL and Linux servers and added those notes to the site as well.
Over time the focus has shifted to "all things code and development", including unrelated technologies such as Objective C and iOS (for which I have a separate site which I syndicate into this one). This site is my go-to online notebook for hacking and coding I've dealt with, and taking notes at the time is a life saver in the future. I had never thought it was going to be so popular!
I hear that my advice is often helpful to people – which is why I make those answers public and shareable so we can all benefit. That's why friends call me "The WordPress Guru" 😉
I'm a Certified Parallels Automation Technician

Ever since I've started playing with Plesk it has fascinated me. Plesk however relies on so many different aspects of server administration and a ton of knowledge which isn't easy to come by.
I've been using Plesk and learning what makes it tick since 2008 – and my bespoke WordPress hosting service has grown a lot since then as a result. Understanding Plesk and the underlying OS is vital to make websites work.
In 2012 I had the enormous pleasure to meet the Plesk developers (from Novosibirsk) and creative brains behind the software (from Washington) at Parallels Summit in Orlando. I have been a certified Parallels Automation Technician since then and am waiting to take my test as Plesk Engineer in New Orleans this year.
I am planning to write a book about Plesk in the future. Watch this space!
iOS Development and Conversion to Mac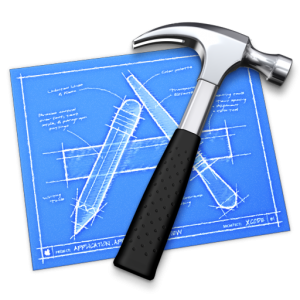 I've been a PC guy all my life – until my wife and I bought iPads in the summer of 2011. We didn't have iPhones or in fact anything "Mac" until then. It sounds like a platitude, but it seriously changed every aspect of my life.
Almost immediately I decided that I wanted to develop for the platform – even though I didn't know anything about Objective-C or in fact the Mac platform. You need a Mac to develop for iOS so I bought one in 2011 – something I had wanted to do for a while (because I looked like an idiot when I sat with a client who was using a Mac, and didn't even know how to right-click…. embarrassing!).
I started learning Mac OS X (Snow Leopard at that time) and tried my hand at iOS 4 development. I tell you it wasn't easy, because the developer tools changed every other week and documentation was forever outdated.
The arrival of iOS 5 changed this for the better. I stuck with it and now – several years later – I have an increasing number of iOS Apps on the app store.
I also have a dedicated App Support Site for my company Pinkstone Pictures.
Podcast
In early 2011 I started producing a series of screencasts on WordPress and related topics, all of which are now available as part of my Podcast. Have a look here or checkout the official iTunes page.
If you subscribe you will get all videos delivered automagically, past present and future. Those videos are also available on my dedicated Channel on YouTube: http://youtube.com/wphosting
The podcast, much like this website, is about many aspects of software usage and is not restricted to a specific topic. Anything I feel can be better explained as a screencast will make it there (eventually).
Final Thoughts
In short, I've always been a hobby hacker. Today, thanks to such great resources as Lynda.com, learning new technologies has become more accessible. I love learning new things and putting them to good use, even if it seems impossible to do.
But then, if you know how to do it, everything is possible. At the same time, once you know how to do something it becomes less interesting to do.
If you have any questions, drop me a line or leave a comment, I always appreciate hearing from the community. If you have pressing issues with any aspect of the tech jungle we live in, you can also book me for a consultation, or grab some flat rate Emergency Support when your WordPress site is down and you can't bring it back up.
Enjoy this site responsibly 😉