Hi, I'm Jay Versluis!
I write about how to do things with computers. I like technology, but only when it works. I do a bit of coding sometimes, but I tend to forget how stuff works in detail so I take a lot of notes, or explain a thing or two to my future self. That's pretty much what I do here: notes about coding, gaming, system administration and web services.
I also make videos about software on a variety of subjects, from quick tips to full courses. Take a look at the top menu for an overview.
I like 3D development too, but I have another website for that.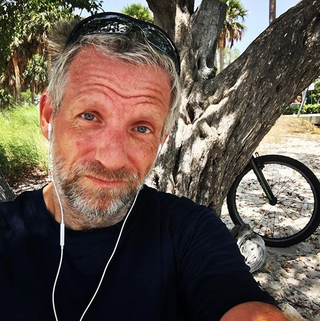 ---
Latest Video
Here's my latest YouTube video, brought to you by some magic I found here.
You can find many other videos either on my dedicated Watch Page, or from the drop down menu at the top. They're grouped into playlists to aide discoverability.
If you're a supporter, you get to watch most videos without ads! You'll need to register here, and if I can link your name or email to a recent donation, you'll be able to login on this site and all those pesky ads shall disappear.
Take a look at how to support me here 😉
Live Stream Schedule 2023

I stream once a month on the official Daz channel, available to Daz+ subscribers.
When I'm free, I do game streams at weekends on my main YouTube channel, most Sundays from 5pm EST (9pm UK / 10pm Europe) - unless I get busy.
I do occasional 3D development and game streams on Twitch from 5pm EST (10pm UK / 11pm Europe). Watch those notifications, I tend to do these without much notice
Times are rough guides only. Sometimes I have connection issues, living close to the ocean and all, which means the internet is ever so slightly flaky (thanks, Pedro!)
Recent Articles

This is what I've been writing about lately. You can read more articles either on my Blog Feed, or take a look at the top menu for a full table of contents. There's a list of posts filtered by topic, or if you're looking for anything in particular, use the search function in the menu.
Discover more
Unearth over ten years worth of content with this handy Tag Cloud. Click you like and browse through the archives of a whole keyword. If you want to drill deeper, take a look at the search function at the top.
Announcements (9) Bookmarks (18) Child Theme Wizard (4) Coding (13) Commodore (44) Commodore Podcast (16) Gaming (57) How To (114) iOS (222) Linux (132) macOS (73) MySQL (20) PHP (32) Plesk (78) Plugins (22) Podcast (43) Python (1) Reviews (34) Screencast (107) Show Me The Cookies (1) Streaming (21) Tech (5) Themes (32) Uncategorized (3) Visual Studio Code (3) Windows (73) WordPress (184) WordPress Podcast (14) Zen Dash (5)
Apache Apple Audio BASIC C64 C128 CentOS Core Data CSS Discord Dreamweaver Email Fedora Firefox FTP Git How To iOS JetPack macOS Mavericks NC 10 Networking NSDate NSFileManager NSString OBS P2 PHP Playstation Plus/4 Snapshot Backup Devlog Steam Themes tutorial TwentyThirteen Twitch UINavigationBar UINavigationController UITableView UITableViewCell Xcode Yosemite YouTube yum
---
Who am I?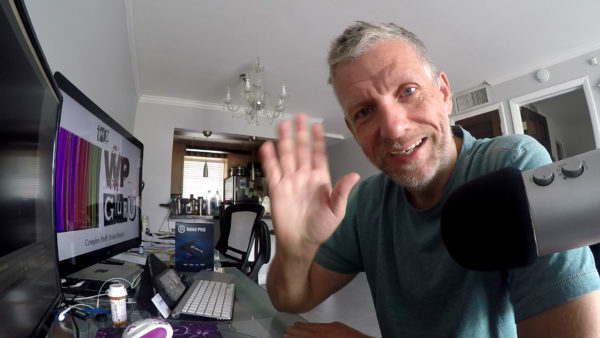 I'm a broadcast professional by trade, with a background in film and video engineering. I've had various jobs in film and live television for 20 years, ranging from telecine colourist to editor, tape jockey and satellite feed coordinator. I'm essentially "the guy who makes things happen".
Reputable clients included the BBC, MTV, IMG, CNN, Cartoon Network, Reuters, NHK and various other outfits that probably no longer exist. I'm originally from Germany, but lived and worked a lot in the UK before moving to Miami Beach, thanks to winning a Green Card.
On the side, I've been a content creator since the early days of the internet, long before this was a "thing". Over time I found myself running several websites and YouTube channels, dealing with web servers, and helping people get started with WordPress, 3D software or live streaming. I enjoy collaborating on creative projects around 3D art, writing and video games.
In 2016 I nearly died from a complicated case of colon cancer. Thanks to immunotherapy I made a truly miraculous recovery. My doctors call me a Super Survivor. In fact, my case and my story were so impressive that I've written a book about it.
Let's keep in touch!
I do a lot of things across a variety of sites and services. If you'd like to keep an eye on what I'm doing in a unified place, take a look at my Twitter or Facebook feeds. I post new videos and articles there, no matter where they end up.
You can also subscribe to YouTube and Twitch notifications (that overused bell icon), or sign up to receive new articles from this site via email if you like:
I also offer some behind-the-scenes progress reports, early access and plans for upcoming things on Ko-fi and Patreon. If you want to say thanks or buy me a coffee, those places are perfect! You can support my work in various other ways too if you like.
I no longer maintain a public email or contact form. The spam just got too much. If you want to get in touch, DM me on any of the social networks or leave a comment (preferable on topic).
---
If you want to hire me for a project or consultation, you can do that too!