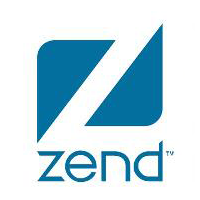 If you have MAMP installed and working on your Mac, it's easy to get started with ZEND Framework development. I'll show you how in this article.
Download the framework from here:
Choose the full version without ZEND Server (not necessary as we're using MAMP). Unpack the download and put it somewhere safe. I'm adding mine to my Documents directory. I'll also rename my folder to something like "ZendFramework" without the version number.
To access it from anywhere on our machine we'll create an alias named "zf". zf is a shell script provided by the framework that we'll need throughout our development journey with ZEND. Let's to this in a Terminal session:
alias zf="/Users/you/Documents/ZendFramework/bin/zf.sh'
Replace the path with your own. Notice the call to /bin/zf.sh which is the "real" shell script. Our alias has just made this universal and accessible without having to mess with our shell path.
Verify that it's working with this:
zf show version

Zend Framework Version: 1.12.3