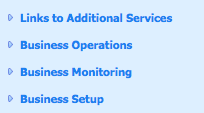 One of the questions that came up at Parallels Summit recently was how to uninstall Customer and Business manager. Plesk doesn't offer a solution to uninstall things – even though you can add modules, once they're installed they're installed.
Luckily I remember a good forum thread that's a bit long so I'll give you a concise version here.
Note: this works in Plesk 10.4.4 and 11.0.9 for Linux (CentOS) – I haven't tried earlier or later versions or other distributions at the time of writing. If you have any feedback, please leave a comment.
Continue reading How to remove Customer and Business Manager in Plesk →