I didn't realise that Apple offer professional support for people like you and me. An engineer will work directly with your problem on a per-incident basis, for only $50 per session. This is an invaluable resource if you're stuck with a problem that neither forums nor Google can solve. You need to be an Apple Developer to make use of this.
One (or two) incidents are included with an annual developer membership too. Here's how to use the service:
under Programs and Add-Ons, find Technical Support
hit Request Support, or purchase new incidents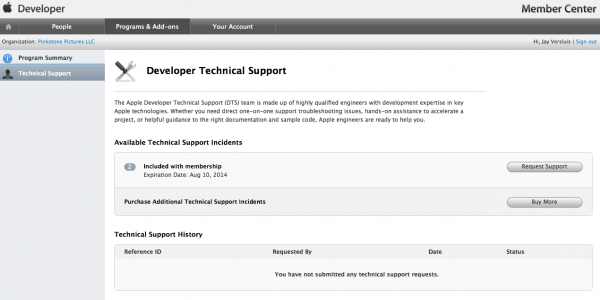 I understand this isn't meant for basic questions, but if you can't figure out why xyz happens when it shouldn't, perhaps these folks can help you out.