I recently needed some space on my gaming hard drive, and thought I'll uninstall San Andreas until I have the time to dig my teeth into it. Turns out the Rockstar launcher is so new to me that it wasn't all that obvious how to uninstall a game. Well I figured it out and thought I'd share it with you.
At the top right corner, head over to Settings. This will show you the general settings about the launcher itself.

Over on the left hand side, you'll see a list of games you have installed. Click the one you want to remove, then scroll down on the right hand side and choose Uninstall. There's also an option to move the files to another location.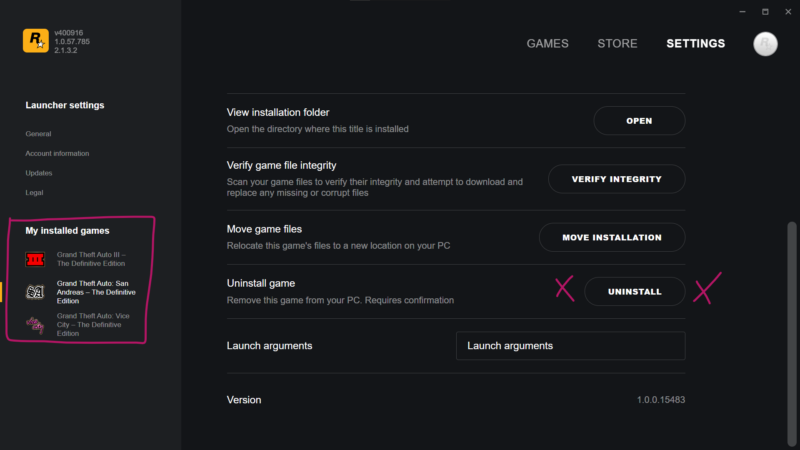 What happens if your game doesn't show on in the sidebar? Although most Rockstar games can be launched through the launcher, they may not have necessarily been installed through this interface. For example, if you've bought RDR2 through EPIC or Steam, you need to open those respective launchers to uninstall your game.
And that's it – another gaming mystery has been solved! 😎