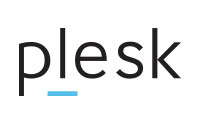 By default, Plesk displays several links in its footer. Two of them are links to Plesk's Facebook and Twitter pages.
Sometimes less is more, and thankfully there's an easy way to suppress those links if we don't want to see them anymore.
Simply create a file called /usr/local/psa/admin/conf/panel.ini and add the following content to it:

; Hide Like link

showLikeLink = off

[twitter]
; Hide the Follow Us link

showFollowLink = off
Plesk reads this file every time the admin interface is displayed, and if it finds the above instructions, those links won't be printed.
There's no need to restart anything, simply refresh your Plesk page in the browser and those links are gone.
For more configuration options, take a look at the included /usr/local/psa/admin/conf/panel.ini.sample file.