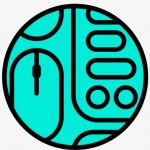 I've been relying on Logitech Options to move my mouse on both computers on my desk. It's become an important part of my workflow, and as such it's super annoying when it stops working. It recently happened on my Windows PC. Options hadn't automatically loaded on startup.
When I tried starting Options manually, only a grey screen came up, but the app didn't load. I thought perhaps I'll upgrade the software to the latest version, even though I thought I had done that recently. Nothing doing: after the upgrade, I still got the grey screen and nothing else.
Thankfully I found a post by Jarod Yong that suggested this may be related to sending analytics data for Options. I was sure I had disabled that option, but with so many computers, perhaps I didn't. There was no way to change it now, so I tried this approach:
manually uninstall Logitech Options (removing all settings)
restart Windows
re-install Logitech Options
restore preferences from a previous cloud backup (it's part of Options)
That did the trick! All I had to setup again was Flow, the magic that means I can move my mouse from one system to another. In case you forget where that is, click your mouse device (NOT the keyboard), then flick the switch. I don't know why this isn't part of the preferences backup.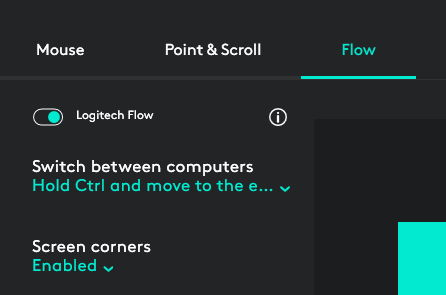 There we have it! Working Logitech Options again, it only took an hour out of my day that I'll never get back. And I'm sure it'll happen again.
Further Reading: