This week I finally had a chance to prepare The WP Guru Podcast for you!
Get all my past, present and future screencasts delivered for free and automatically.
I've been planning this for years, and even though relatively simple to setup it took a bit of organisational efforts behind the scenes to make it happen. What this means is that when I record a screencast, you can now receive it via your favourite Podcast Catcher (such as iTunes).
How does it work?
A podcast (video or audio) is a feed, much like a standard RSS feed. New items appear at the top, and each item has a direct link to a file. Podcast Catchers (such as iTunes) check the feed once a day, and if a new item is available they will download this for you.
This is convenient because once downloaded you can watch the podcast even if you're offline.
The process is different from services like YouTube or Vimeo which require you to visit a link and then stream content while connected to the web.
Subscribing couldn't be easier
if you're using iTunes, click here. This should open iTunes and add the link to your device (may that be an iOS device or your computer)
if you're using something else, subscribe to this feed
or head over to see the iTunes Podcast Page
What's your podcast about?
My interests vary widely, and with so many WordPress video tutorials out there I will not exclusively focus on WordPress related topics. I will try to make it short and snappy most of the time, with 10-15 minute podcasts each focussing on a specific topic around coding and hacking, including
WordPress usage tips and tricks
HTML and CSS tweaks for your themes
Plesk usage, tips and tricks
iOS Development with Xcode
jQuery Mobile development
It's all about how to get things done that are relatively complex but are easy if you know how. I'll see if I can do one per week.
How did you do it?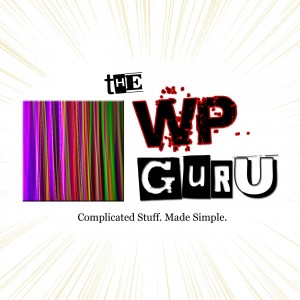 There are several steps involved, but in short it's just a single category in which I post with WordPress. Each post in my podcast category contains an attachment to a direct link to the file which is hosted on my server.
Blubrry PowerPress is a plugin that adds a convenient box at the bottom of each post, but it's not necessary to use it: WordPress is capable of including links to such files too. However iTunes requires specific data which PowerPress can add for you.
I also use Feedburner's SmartCast service to distribute the feed. This feed is submitted to Apple who then may or may not include it in their Podcast directory. When this happens, viewers searching in iTunes will see my feed – but again the submission to Apple is not necessary for your podcast to work.
In a future Podcast I will explain this process step by step.
Suggestions? Questions? Comments?
If you have a question about a specific topic, let me know and I'll see if I can fit it in.
Enjoy the show 😉