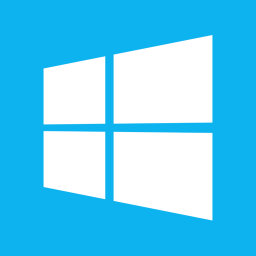 On my Windows 10 system, I frequently connect other monitors and display devices to my various graphic card outputs. This often happens "ad hoc" and only temporarily, and because my configurations seem to vary by situation, Windows inevitably chooses an option that's not right for me.
One example is that I plug a monitor in that's switched off, with the intention of duplicating the displays, and all I see now is a "blank screen", because Windows thinks the "switched off" monitor is probably my main one. As a result, I can't see anything or change the display settings to what I'd like to do. Right clicking on the desktop brings up the Display Settings dialogue, but of course that shows up on the wrong desktop. Sigh!
The solution would be a keyboard shortcut with which I could toggle how Windows uses this second display: duplicate, extend, replace and switch off, that sort of thing.
And guess what? That keyboard shortcut actually exists! Drumroll please: it's…
Windows + P
Pressing the Windows Key and the P key together switches modes, just like the ones we get when we use the Project option from the Task Bar (on the right). The options are
PC Screen Only
Duplicate
Extend
Second Screen Only
Make sure you wait a few seconds between each key press so your displays and GPU have a moment to react accordingly. Eventually, a display configuration you can at least work with (like Duplicate) will appear that lets you adjust your Display Settings more appropriately (either from the Cortana Search Box or a right-click on your empty desktop).
This shortcut works intuitively well with two displays… but when you have THREE attached to a system, it can get hairy. Either way, happy Display Swapping 🙂