Windows has a great underrated feature that lets us paste multiple copied items, rather than just one at a time. This is great for filling out numerous web interfaces that often require us to copy/paste a variation of things. Say you wanted to copy a title and a description, you'd have to copy/paste the first value, then go back and copy/paste the second value. With Clipboard History, you can copy multiple items, then paste what you need.
Let me show you how this works.
First, we need to enable the feature. Search for "clipboard" and up comes and option called Clipboard Settings. Enable it and take a look at the little teaser description.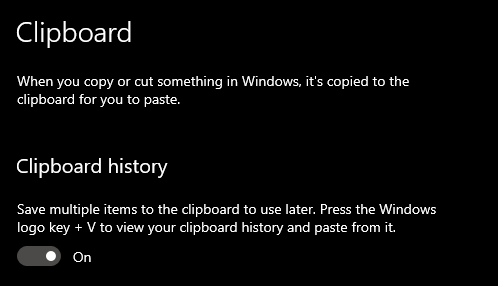 Using it is bafflingly simple:
use CTRL+C to copy as usual
use CTRL+V to paste the last value
use Windows+V to bring up a list of everything you've copied this session
The "Windows Key" is the one that brings up the Start Menu. When you press it together with V, a dialogue pops up that lets you pick an item to paste.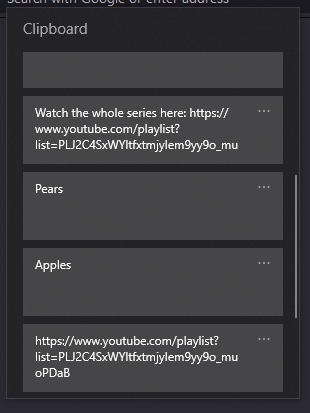 You can delete items from this list, as well as pin them so you can find things easier. This list will display both text as well as binary data such as images. I find Clipboard History an incredibly useful tool, even though I do frequently forget that it exists.
Please share this tip with other Windows users.