Steam is nice and all, but the client has a habit of screwing things up with certain games. Those are rare issues, but I've recently had one with Deathloop. For the life of me the game just wouldn't run, with audio cutting out every few seconds, graphical glitches, it was unplayable. I have a more them capable system that doesn't have an issue with any game I throw at it, but Deathloop didn't work.
I had almost given up on it until I tried the Game Pass version, and to my surprise it worked flawlessly! It wasn't my PC after all, it was a configuration with the Steam client, namely the overlay that gives us achievement and message pop-ups (just in case you have any friends… unlike me). Once disabled, the Steam version of Deathloop was working great on my system. In case you have issues, try it and see if it works: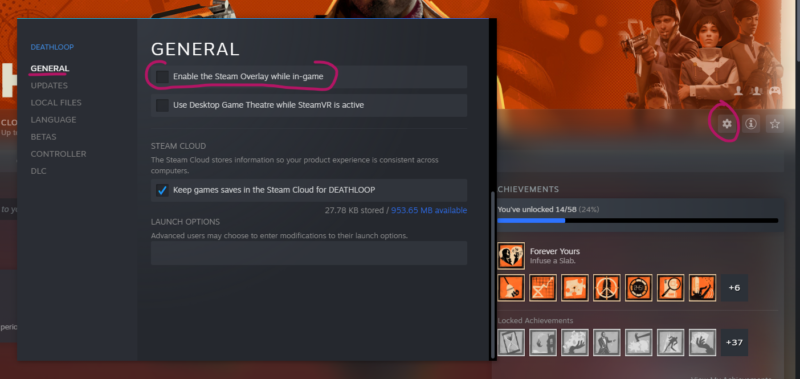 in your Library, head over to the game's page
click the little gear icon on the right (it's comes up with a Manage pop-up)
head over to Properties – General
disable the first tick box "Enable the Steam Overlay"
Restart your system for good measure, start your game again and see if it helps.