There's a helpful that displays your screenshots under View – Screenshots. This will open the Screenshots Manager. You can find this when you're not in Big Picture mode.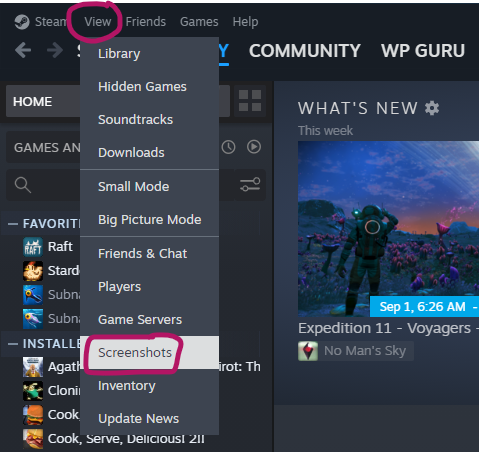 From here you can upload your work to Steam, set its visibility and give it a caption. You can also filter by game in the drop-down that says "most recent".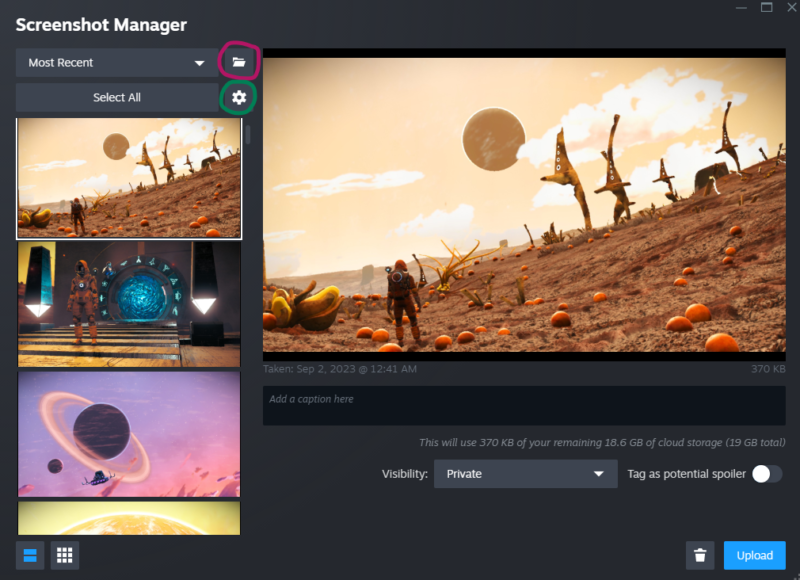 There are two interesting options to note here:
the folder icon will give you the location on disk to this screenshot
the gear icon takes you to Screenshot Settings in Preferences
The latter doesn't make much sense to me as it defines a folder for "uncompressed screenshots" (mine is set to my Documents) in which they never actually end up, so I'm confused what that location is used for.
Steam seems to store screenshots related to games in some cryptic folder, but grouped by game. The folder icon at the top will get you there.