Fellow WordPressers,
Looks like the big news just broke – WordPress 3.0 "Thelonious" is here (that's named after Jazz pianist Thelonious Monk by the way). You may have seen an upgrade notice in your dashboard already that urges you to upgrade.
Which is why I thought I'd drop you a message:
DON'T UPGRADE UNTIL YOU READ THIS MESSAGE!
This is especially important to users of the WP Ecommerce Plugin, which IS NOT compatible with WordPress 3.0 (I'm thinking of Davey Lee from Western Straia here). Trust me, I've tried it on my Beta Site. It's all tears and no joy from there.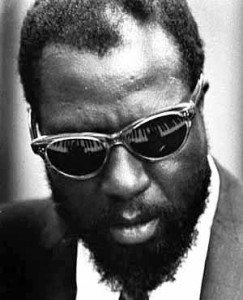 Upgrading is usually a good thing: it keeps you up-to-date with the best version yet (or so they say). Several code improvements mean your site may become a bit faster and less attractive to hackers. That's especially useful to keep in mind if you're running REALLY outdated versions of WordPress prior to 2.7.
But there are also downsides of an early upgrade – keeping in mind 3.0 has only been released early this morning: you may be running Plugins that aren't working with the new version yet, which means your site may become corrupt. It's nothing The Guru couldn't fix for you of course, but you may run into trouble upgrading to a fresh release like this one.
My experience is this:
When a new version is released to the public, plenty of people will have a moan about this or that not working. At the same time, all the Plugin and Theme developers will get to work with hot fixes, which will result in EVEN NEWER versions of both core and Plugins within the next couple of weeks. You watch.
I'd recommend to wait another week or two and upgrade on the next Point Release.
If you're determined to go ahead today though, please do the following:
Install the WP Database Backup Plugin and run it. It'll read our your database and email it to you, or it can save it on your server. Either option is fine, as long as you do the backup
Then, upgrade all your Plugins first. If you're running 2.9+, you can do this in bulk under Tools – Upgrade, tick all and select Upgrade from the drop down.
Once that's done, go ahead with the Code Upgrade (under Tools – Upgrade, or just click the message in the dashboard).
You'll now find yourself either with your site working fine and a slightly lighter coloured back end –  or with what we call the "White Screen of Death" which is to say that one of your Plugins is not compatible yet. But let's think positive, ey?
If you do run into problems, you know who to contact 😉
You can check out all that's new and good in WordPress 3.0 here, and you can read Matt Mullenweg's release notes on the subject too.
Or you could just watch this video:
Have a lovely weekend you lovely people!
Love and Peace from The WordPress Guru 😉