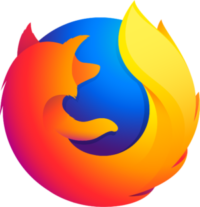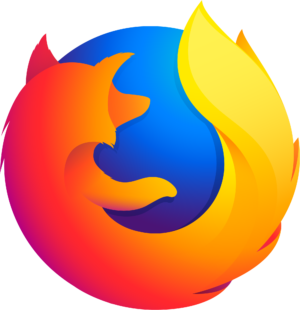 Hey I've been there more times than I can count: close one or several tabs, only to think, "dang – I needed to keep that one open. What was that URL again?" Looks like I'm not alone, because many browsers support a feature that lets us re-open an accidentally closed tab.
I use Firefox, and here's how you do that: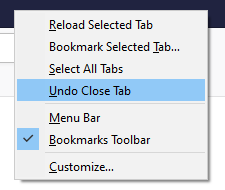 Right-click on your Browser Bar (next to the plus icon to open a new tab), then select Undo Close Tab. It's genius! Your most recently closed tab will magically re-open, without having to sift through your endless browsing history.
Even better, Firefox remember all your closed tabs in the current window, so you can do this multiple times! If the option doesn't come up or is greyed out, the current window doesn't remember any previous tabs.
Thanks to the How-To-Geek for this tip, who explains how to do this in various other browsers here.