Did you know that you can search YouTube channels directly for what you want to see? It's true! I get this all the time from users who ask me something like, "hey do you have any videos on topic x". It's an almost hidden feature on YouTube, but this works for every channel. Rather than type vague strings and user names into Google and get rewarded with incorrect videos, here's what you do:
go to the channel's home page (mine is https://youtube.com/TheWPguru)
don't use the top search bar
on the far right of the menu bar, next to About, find the little search icon
type what you're looking for
see search results for public videos from only this channel and nothing else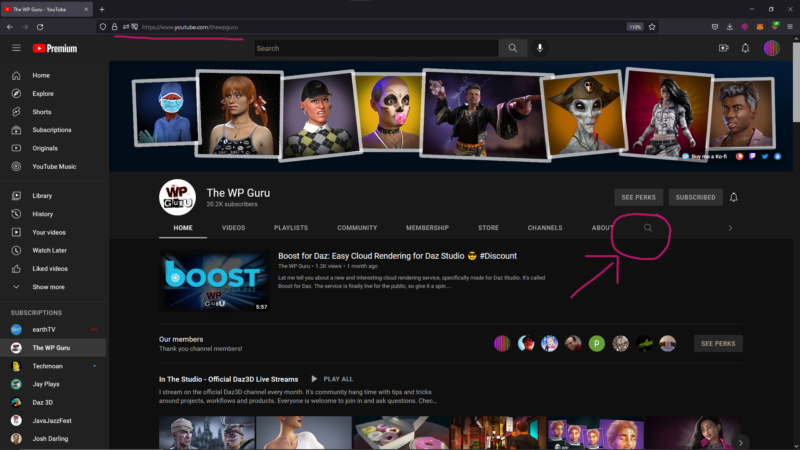 I say this is an "almost hidden feature" because not many people know it exists this, but also because that little mini-search icon is sometimes hidden away. This can happen when the browser window is zoomed in, so you'll have to click that tiny little arrow on the right to scroll over (it's the one next to the search field on the right in the screenshot above).
Hope this helps get you better and more efficient search results on YouTube.