My old legacy Wacom driver gave me some compatibility issues under Windows 11. However, no matter how hard I've searched, I was not able to find the Windows Ink setting. When disabled, this would clear up any such issues in Windows 10. Thankfully there is a way to disable this in Windows 11 too, but we need to use the Logical Group Editor. Here's how to do that:
press Windows + R
type "gpedit.msc" (without the "quotation marks" though)
swing over to Administrative Templates – Windows Components – Windows Ink Workspace
disable Allow Windows ink Workspace
close the window – you're done, no restart required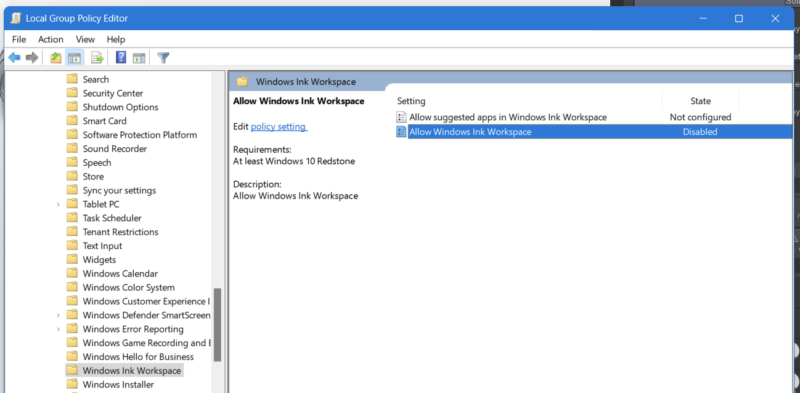 On my system the state of this value was "not configured". Double-click the value to specify "disabled".