Parallels Plesk Documentation
In this podcast I'll show you how to backup and restore your website with Plesk 11.5.
Backup and Restore in Plesk can be very easy and straightforward – and it's fantastic when it works. There are cases though when it does not, so here are few things to keep in mind.
Automatic backups may fill up your disk space if they're not automatically deleted.
Email notifications may arrive with delay. If you have the time, use the "refresh"option in Plesk and keep an eye on it yourself.
FTP backups to other servers can be very temperamental. Anything over 1GB in size may time out on its way to the FTP server, in which case you'll get an error message and a local backup only. I did not cover FTP backups in this podcast.
As you can imagine, we've only scratched the surface of this feature. Feel free to ask questions below, or check out the Plesk Documentation here:
Podcast: Download (138.0MB)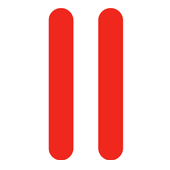 So I've expanded my server arsenal to a fifith machine with Strato in Germany. Sadly they only offer an OpenSUSE installation bundled with Plesk (in German – unchangeable to English).
What I really wanted was another CentOS system though, which Strato offer – but without Plesk installed.
After a bit of hackage, I found out that it's very easy to install Plesk from the command line via the Parallel's Auto Installer.
These instructions should work on any distribution of Linux – just make sure you download the right auto installer package from the Parallels site (you need to create an account with them and log in for this link to work).
Continue reading How to install Parallels Plesk on a new Linux server →