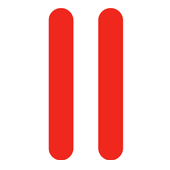 So I've expanded my server arsenal to a fifith machine with Strato in Germany. Sadly they only offer an OpenSUSE installation bundled with Plesk (in German – unchangeable to English).
What I really wanted was another CentOS system though, which Strato offer – but without Plesk installed.
After a bit of hackage, I found out that it's very easy to install Plesk from the command line via the Parallel's Auto Installer.
These instructions should work on any distribution of Linux – just make sure you download the right auto installer package from the Parallels site (you need to create an account with them and log in for this link to work).
At the time of writing, Plesk 9.5.2 is the latest version.
You'll be presented with several installtion options (like local, Plesk server, etc).
Note that to proceed in this installer, you press "n" followed by return. Sometimes there's an option you can choose, in which case you select it (say "1" followed by return), and then "n" followed by return. Took me a few tires to get this going.
Once you've made your choices, the installation will begin. It's fun to watch in full screen and makes you look like a full fledged hacker.
Post-Installation
When the install script finishes the psa service is already running (you can verify this with the following command: service psa status) – there's no need to reboot your server. Nice!
Now login to Plesk via the web browser with the following default credentials:
User Name: admin
Password: setup
Ples will ask you to change this password and fill out the owner details.Once you're done, you'll enjoy a fully fledged version of Plesk.
This is however limited to one domain only – so if you have a Plesk License Key you should upload this via License Management – Upload Key.
Congratulations – Plesk should now be running 😉