Disk Space Pie Chart – v0.6 released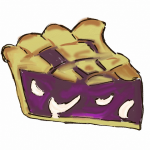 I've just released a new version of my (totally unpopular) Disk Space Pie Chart plugin for WordPress. The update addresses the background colour of the pie chart which worked well with WordPress 3.7 and below, but now that we have a snazzy new colour scheme in the admin interface, I made sure it still looks good.
You can download the plugin from the links below, or just hit "update" when you're in the WordPress backend next.