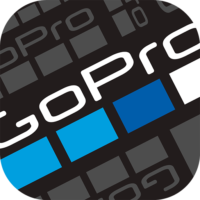 Loop Recording has been fairly intuitive to setup up until the GoPro HERO 7. The option is still available on the HERO 8, but it wasn't obvious to me how to enable it. Now that I've found out how to do it, I thought I'd share it with you.
The trick is that any of the new settings presets (i.e. Standard, Cinematic and Activity) cannot enable Loop Recording. You have to create a fourth (custom) preset with which you can activate it.
Here's how you do that: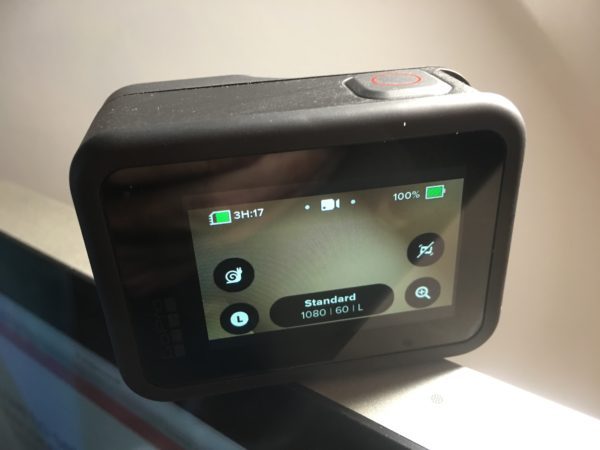 In Video Mode, tap on the big oval preset at the bottom. In the screenshot above it reads "Standard".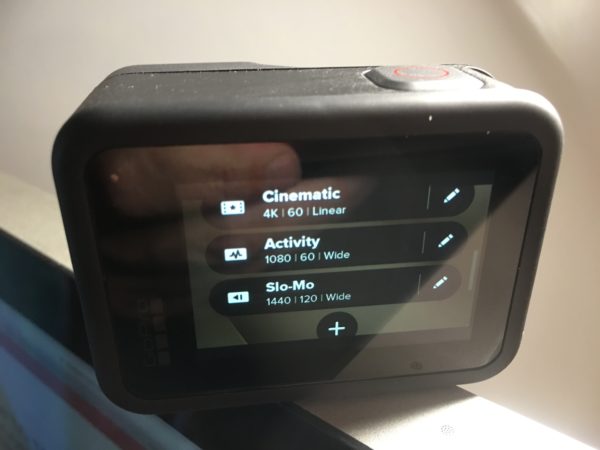 Scroll to the very bottom of the list until you find a PLUS icon. This will let us create a new preset. You can't edit any of the existing presets to enable Loop Recording, so we need a new one.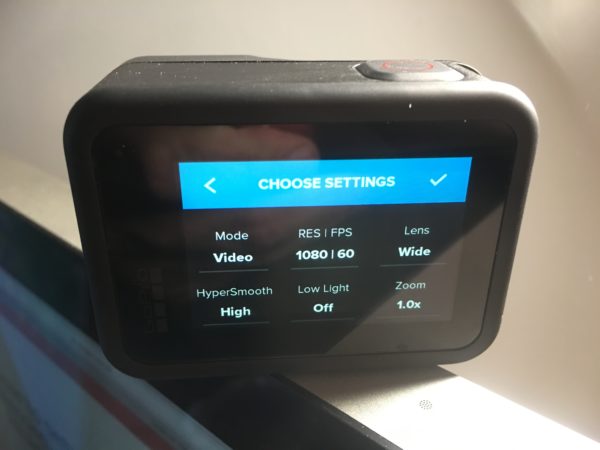 There are a ton of settings here. Don't get discouraged! Tap the Mode option (mine says "Video" in the screenshot above) and you'll set what this setting should be used for.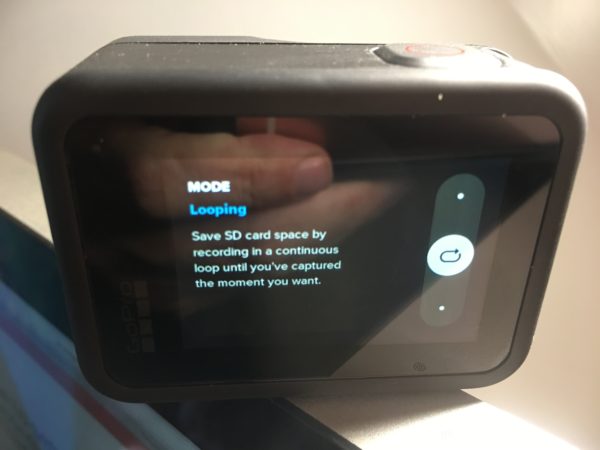 Up comes one of those slider menus. The top option is Video (i.e. the current mode), drag the slider into the middle to bring up Looping. That's where this option is hiding!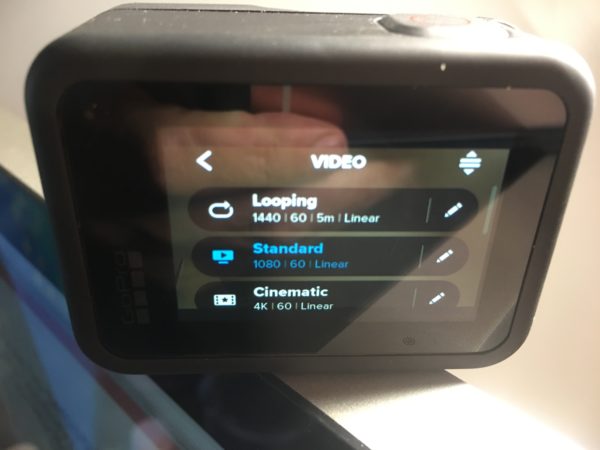 Configure the rest of the settings for this preset to your liking and save your settings. Voila – now you've got a Loop Recording preset ?
What does Loop Recording do again?
If you're not familiar with this option, let me tell you a little bit about it. It's quite a complex feat of engineering that's available since the GoPro HERO 3 cameras. It makes the camera record over the same footage for a set period of time. Your choices are 5, 10, 20, 60, 120 minuets and max (as in "however much fits onto the SD card").
When I first heard of this, I was wondering what happens to the file that is created by the camera. Since it needs to close a file properly for it to be readable, how does GoPro do this? I know an EVS can do it, but that's huge and expensive. Well GoPro uses a technique called chaptering. It depends on the loop interval how long a chapter is, but in essence it splits the interval into multiple parts.
On the 5min setting for example, it'll use five 1-minute clips. SO it starts recording chapter 1-5, and as soon as the 6th minute is reached, chapter 1 is deleted and recorded again. As soon as the 7th minute is reached, chapter 2 is deleted, and so forth. Longer intervals use larger chapters. All chapters will fit together seamlessly.
Why would I ever use this?
If you're waiting for something to happen, but don't want to end up with a ton of footage you know you're going to delete later, looping is a great way to keep whatever you need while discarding anything you don't. A dash cam works like this. Of if you're filming the ocean and you know that a dolphin will show his fin at some point, looping is a nice way to keep only the footage you want.
Further Reading