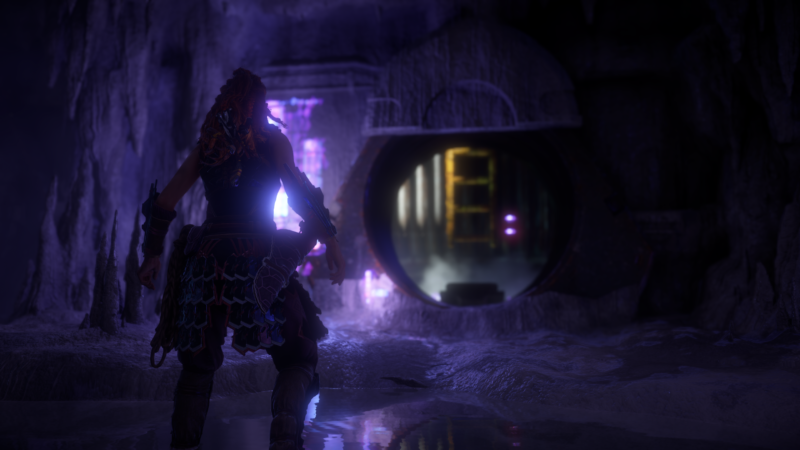 I decided to head back to the Zero Dawn Facility in Sunfall and investigate some more after the story took me both in and out of the level. I found the entrance behind the stadium, but it took me almost two hours to figure out how to get out again. Thanks to Mick for guiding me through the level, I thought I'd share where the exit is.
It's literally where you spawn in when you enter manually, which is a different place than when you enter via story mode for the first time. Look for a yellow ladder in a confined room with a round door.
Here's a map screenshot, it's towards the bottom left on the 2nd level map (lowest).

If you find it tricky to get through the door, try either crouching or rolling through.
Have fun!