I absolutely hate it when Windows decides to shove unnecessary details in my face. Actually I hate it when any service or product does this. One such thing is the appearance of a little picture inside the Windows Search Bar at the bottom left. It started appearing last week after an update, and while it's cute, it does entice clicking distractions and shows messages on accidental hover that I'd rather not read.
Thankfully we can remove it like this in Windows 10:
right-click on the Search Bar
head over to Search
disable Show search highlights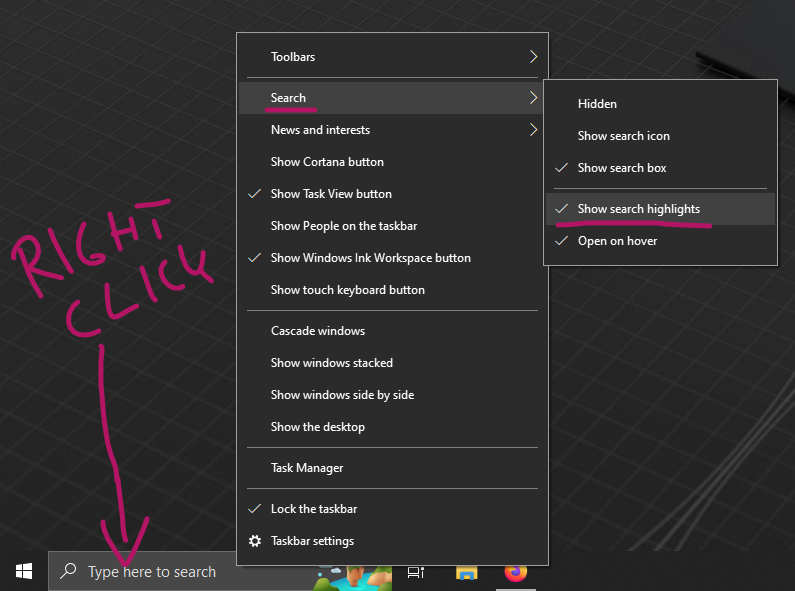 Apparently it's a little tricker in Windows 11, but here's how to do it:
open the Settings App (Gear Icon) 
head over to Privacy & Security
click on Search Permissions
select More Settings
untick the Search Highlights option
Another small part of my sanity has been just restored. Thanks to Rich from PC Gamer for this tip!