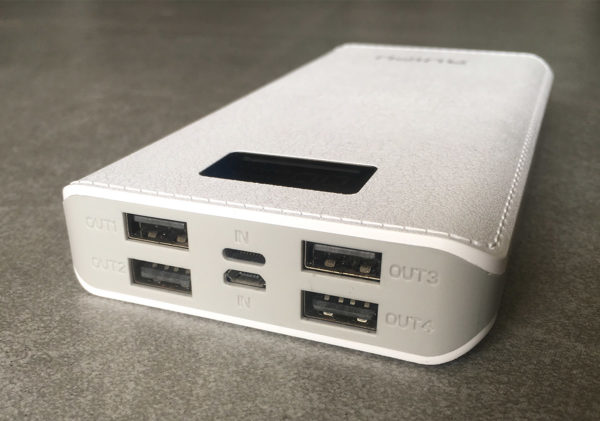 Ruipu have released a new 24,000mAh Power Bank. Being extremely satisfied with their other Solar Power Banks, I though I'd give this one a spin. It has some interesting features that I though were worth exploring.
First of all, the Ruipu Q80 is a thing of beauty: it's made of white plastic with a faux leather pattern ingrained. It even has "stitches" embossed on the sides, as if it's made of white leather. It's not though – it's standard plastic, but it just looks gorgeous.
Features
The Q80 has FOUR USB outputs, and all of them can be used at the same time. That's right!  You can charge up four devices at once. Even better, ALL ports support fast charging, delivering up to 2.1A if a capable device can handle this much power. The iPhone 6 and above for example and several other gadgets all support fast charging.