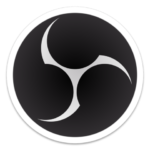 I've been struggling to route and monitor some of my audio sources in OBS. Thankfully I've found two essential tools that make this possible, and I thought I'd jot down some notes in case I forget.
I'll also touch on how to monitor audio properly without causing an endless loop by recording what you're monitoring.
The tools we need for ultimate success are:
In principle, we use the latter to route a source into the VB-Cable (a virtual destination), then we pick up the VB-Cable output as a separate input in OBS. We can then adjust its levels independently from other sources or apply filters if necessary. This all sounds more complex than it really is, so let me illustrate this with an example.
Installation Notes
VB-Cable installs like a regular app on Windows, and does not need to be started. It's like a permanent audio device driver on your system. There are three versions in total: the free VB-Cable, as well as two donation ware items called VB-Cable A/B and C/D. We don't need those, but if you ever require more than one routable audio destination, give them a try. Either one will get you two more destinations.
I took this screen grab so illustrate which download button to click for the regular VB-Cable: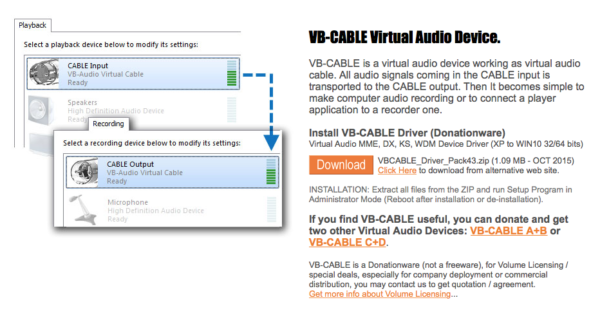 Continue reading

Routing and monitoring Audio Sources in OBS