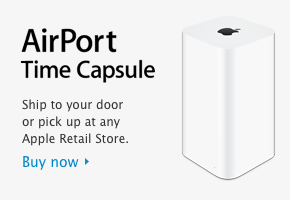 I had an odd problem the other day: I wanted to restore a fairly large folder from my new AirPort TimeCapsule. But the restore always stopped at one particular file, with an error message about permission problems.
The folder in question was about 4GB in size and contained just over 10.000 files in total. I was baffled! Time Machine had never failed me before, so what was going on out of a sudden?
Well I guess it's a computer, and things just go wrong sometimes. Thanks to Apple Support this problem is now solved – and I thought I'd share the insight, both with you all and my future self.