One of my self hosted WordPress sites kept offering me to login with my WordPress.com credentials. I find that mindnumbingly annoying, since I don't use WordPress.com (nor can I remember my credentials).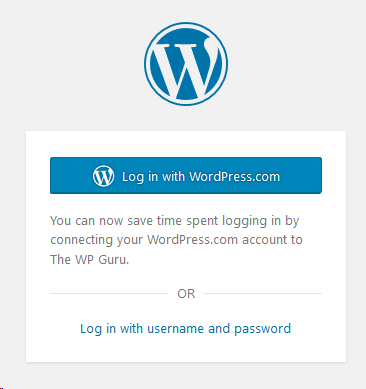 Thankfully there's an easy way to switch this prompt off. This integration comes courtesy of Jetpack. There's an option under Jetpack – Settings – Security in which we can turn this feature on and off.

After flicking the switch, this setting is saved automatically and WordPress won't offer anything other than a regular credentials window at login.