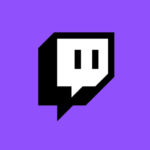 Twitch has an interesting feature that allows one user to manage a channel that isn't theirs. It's done using the Editor Role. It's a tad complex to figure out where to do what, so I thought I'll write it down before I forget.
I'm using the "old" in 2019 and have no idea where these settings are in the "up and coming" dashboard that's gradually being rolled out. Figuring all these things out is a game in itself, isn't it?
Before we get started, we need to grasp the concept. Let's say you're Channel A. If you want to manage another channel (say Channel B), then the owner of that channel needs to make you an editor. Once that's happened, you can access a cut-down version of their dashboard and edit the stream title, game info and set markers. You can also create Highlights and things like that.
It does not automatically work the other way round, so if you want this relationship to be mutual, you'll have to do this procedure twice. Here's how to do it: