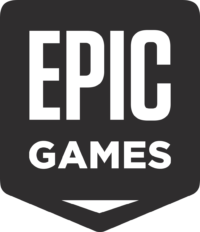 I had signed up with EPIC a few months ago, to try out that amazing UNREAL Engine. To install it as well as the assets that came with it, I had to download the EPIC Games Launcher. It's a central place to keep track of your own UNREAL Projects, latest updates to the engine and the latest software updates to any of its related parts.
As the name suggests, the Launcher also keeps track of your EPIC Games, so no matter if you're an UNREAL Engine user or a gamer, we'll all deal with the same place to install and launch our games. When I bought the Control Game from the EPIC Games Store, it too offered to install itself with the Launcher. Great I thought, let's go and do that!
To my surprise however, my $60 purchase did not show up in the Launcher. I certainly had been billed, and the website shows I owned the game, but I was perplexed that there was seemingly no way to install it now. How rude indeed!
Turns out my configuration files for the Launcher were corrupted. Even thought I had just downloaded the latest version, and it had been applied, I had to manually clear out some cache files in the following directory:
C:/Users/you/AppData/Local/EpicGamesLauncher
There are two folders in there, Intermediate and Saved. Delete both of them, with the Launcher closed, then launch it again. It's like you have to "launching the launcher"… When you do, you'll be prompted to login again, and hack in a configuration code you've been sent via email (this is known as two-factor authentication).
Once I did that, the whole interface had changed, and I saw all the games I owned, alongside any UNREAL Engine assets in the same window.