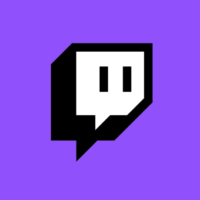 Twitch have added a new option for video creators: we can now UN-publish videos that were previously public. It's a new way of access control for streamers and possibly related to the recent announcement with promises of better control over the footage we store. In the announcement Twitch admitted that they and creators need better tools to work with existing footage.
Previously the only option was to delete an existing video, either by the owner or by Twitch, without an undo option. Valuable footage was probably lost to that process. Now users have an un-publish option that makes a clip private, without being publicly accessible. It's like a private YouTube video then.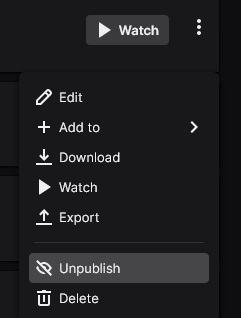 Once unpublished, the video still exists and can be published again later. It can also be downloaded locally or exported to YouTube, but it currently can't be high-lit using the regular Highlighter. The Unpublish Option is available in the Twitch Video Producer (from the Dashboard, choose Content, then Video Producer. On any video, click the three little dots on the right).
I'm looking forward to more creator tools that may be rolled out. We've just got a great OBS 26.1 upgrade that lets us send a separate audio channel that won't be included in the VOD, as well as Soundtrack by Twitch.