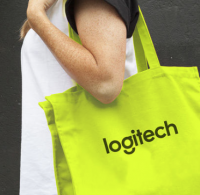 I've recently bought a new Logitech K360 keyboard for my HP Z600 workstation. I also had a Logitech M325 mouse, both of which came with Unifying USB receivers. I could plug both receivers in, and both devices would work great.
However, I heard good things about these little receivers and wanted to free up a USB port, and thought I'd connect both devices to the same receiver. Apparently you can connect up to 6 devices to one receiver and store any spare ones inside the mouse or keyboard. Being an all-efficient belt-and-braces kinda guy, I tried my luck.
Turns out it was relatively easy to pair both devices to the same receiver, thanks to a small piece of software that can be found here, along with instructions on how to use it:
It all worked fine on my Windows 10 machine, until I wanted to use the mouse (not the keyboard) with my Mac. I know, it's exotic, and perhaps I should have just bought another mouse. But there's only so much space on my desk, and I really don't need more clutter in front of me for just an occasional switch.
I regretted pairing both devices to the same receiver and wished I hadn't done that, for this very eventuality. So now I had to figure out how to UN-pair both devices again and put them back to how things used to be (before I started messing with them).