Cookies can be the downfall of every healthy web browser. Just like humans eat too many cookies, browsers can develop serious unreasonable issues when ingesting too much. I always forget how to clear them out, so I thought I'd make a note here. Doing this from time to time has greatly helped me cure anything from odd login issues to stabilising YouTube streams
This works for Firefox 88 and above on Windows, Linux and macOS. Here's how to do it, it's really simple:
in your browser bar at the top, find the little lock icon and click on it
this will bring up a small window with a button at the bottom
click on Clear Cookies and Site Data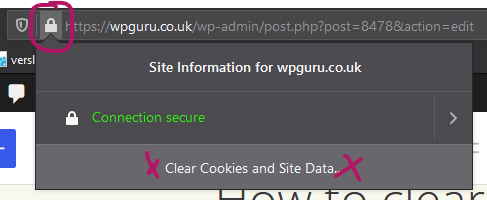 That's it already! There's a more elaborate Troubleshooting Mode that lets you refresh Firefox as well, or start it without extensions, but it does not appear to clear out cookies and site data in the process. You can access this from the menu at the top right under Help – Troubleshoot Mode in case you want to try it.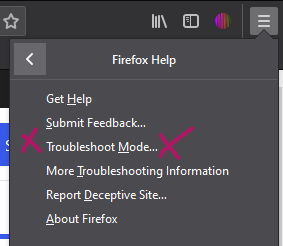 Good luck! Thanks to Julia for helping me investigate this 😍