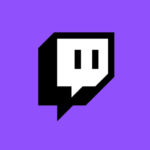 There's no direct way to export your Twitch Clips to YouTube, or download the material like we can do with Highlights or Past Broadcasts. However there is a way to turn any of your Twitch Clips into Highlights, and those can be downloaded or exported.
Let me show you how this works.
Head over to your channel, then select Clips at the top of the screen. You'll see a whole page full of clips if you or other users have made any. Now select the big purple button that reads Manage Clips.