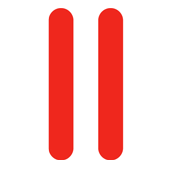 Whether you're running Plesk on a dedicated machine on your network or in a virtual environment, you'll want to setup test domains and work with them as if they were live – just like it was running in a data centre. It's not as easy as I thought, which is why I took some notes on how to do it.
In this example I've got a dedicated CentOS instance on my local network. This can be my trusty old NC10 netbook, or a virtual machine running on Parallels Desktop on your Mac (I've explained how to set this up here: http://wpguru.co.uk/2014/02/how-to-ssh-into-a-virtual-machine-in-parallels-desktop/).
Plesk is already installed and ready to rock – all I need is a way to gain web access and setup domains that need to resolve properly. Out of the box all I get is a blank screen when I access the Plesk GUI using https://11.22.33.44:8443 or http://11.22.33.44. Let's fix this.